MINTS application development brings in the much needed vibrancy in your business so that you can enjoy competitive edge and push up your ROI graph. At every stage of the development process, from conceptual design to product release, the highest quality standards are maintained. Our extensive communication facilities allow us to keep in touch with our customers on a regular basis.
In order to keep pace with the rapidly changing business world, it is necessary to transform and re-define existing applications and systems by leveraging newer technologies. If you are looking to upgrade your system or procedures to a higher level, we can assist you to develop the procedures and upgrade the system by making use of latest technologies available.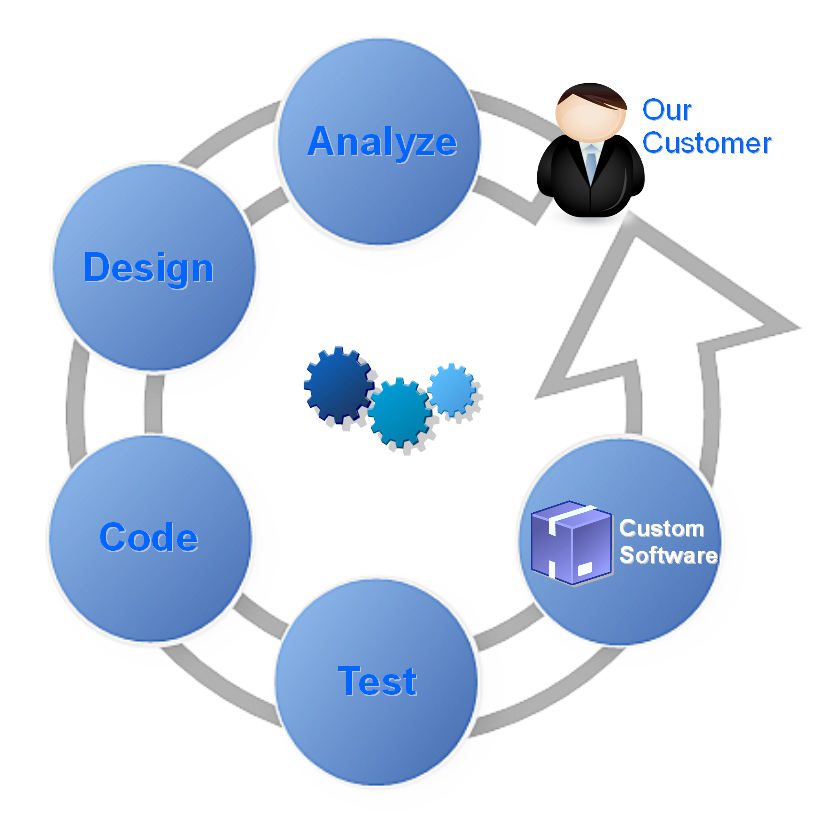 Custom Software Development
We specialize in the development of custom software applications. Specifically, our company carries out custom programming, database design, client-server and internet/intranet software application development. We will follow our valuable Customers requirement, no need to follow us which will help customers to use the software in most productive way
The development team minutely examines and analyses the existing IT processes of the clients. It does the gap analysis to ensure complete compatibility between existing system and custom developed application. The applications are designed, tested and deployed to complete satisfaction of the clients. We have expertise in following:
· Custom application development.
· Application re-engineering.
· Enterprise level software application development.
· Customized ERP, CRM and CMS development.
· Application extension and up-gradation to make it more scalable for future business needs.
· Client - Server Application Development.
· Internet/Intranet based application development.
Benefits of Custom Software Application Development
The business organizations need to spruce up their workflow/ IT processes so that they can deliver more customer-centric products/services to their clients. This adds value to their business and ensures a thumping industry presence. Custom software development services have their own benefits, which are mentioned below:
· Allows businesses to innovate so that targeted user group is best served.
· Replaces the expensive and inefficient IT processes with custom made software applications for better business results.
· Streamlines business practices and reduces overheads.
· Helps businesses to embrace the latest technology and practices so that work process becomes highly market oriented.
· Very easily upgradable based on future requirements.
· Factors like official reports can be customized to organizations traditional requirements.
Technology Expertise
We use following tools and technologies to provide above mentioned custom application services:
· Microsoft Platform: .NET Technologies (Visual Basic & C#), SQL Server, SharePoint, BizTalk server, Microsoft Dynamics CRM, WCF, MVC and Silverlight.
· Open source : PHP, MySQL, Linux and Apache.
· Others: Oracle.